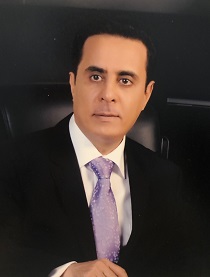 Mr. Ali M. Al-Dalaan
Chair of GHWP
To start I would like to thanks GHWP leaders for supporting the rebranding of AHWP into GHWP and  their vote of confidence and nominating me to the position of GHWP Chair for the term 2018-2020 as well as extend my term till 2022. I would also like to take this opportunity to express my gratitude towards the GHWP members and all of you for the strong support and partnership with me during my terms as the GHWP TC leadership for the past decade.
GHWP has come a long way in more than 2 decades as a distinctive organization with 31 member economies spread across Asia, Middle East and Africa regions, where regulators and industry work collaboratively together in establishing harmonized requirements, procedures and standards. I believe nurturing stronger bonds with other international organizations is important towards fostering global cooperation endeavors and the expansion of GHWP's presence and leadership worldwide. As an important pillar of our strategic framework, we will continue to expand our geographical coverage and work with international organizations such as IMDRF, WHO, OECD, APEC to optimize our effort on harmonization. Our Capacity building program and training has grown from strength to strength over the last few years with in-country trainings in various member economies. Last year in partnership with APACMed and Deloitte we have conducted survey with member economies regulators and is in the process of publishing the Competency framework white paper this year. Our Technical Committee and Workgroups has a resource of over 30 published technical documents and has current focus in the new development areas in Artificial Intelligence, 3D printing, UDI, Software as Medical Device and more. Our team will continue to keep abreast of the latest technology and develop guidance documents to keep in pace with the regulatory development.
I believe that the Global regulatory convergence is critical for the evolution of medical device innovation and market access, embracing the benefits and managing the risks of belonging to the end-users, and allowing patients earlier use from new technologies in diagnostic and treatment
As the GHWP Chair, I am committed to continue on the strong momentum in Regulatory Harmonization and convergence. I will endeavor to work closely with the current leadership team and lead GHWP to new heights. I look forward to your continuing strong support and partnership as we bring greater regulatory harmonization and convergence.
Thanks
Ali Aldalaan
Chair, GHWP